---
These super popular wide leg pants are the favorite of the big fashion shows.
The figure-flattering and elegant pants balance your body proportions well.
Stylish, elegant, Chic
Make you look confident and intellectual.
Smooth fabric drapes well and hides leg fat perfectly.
It is comfortable to wear no matter how it fits.
Main features
Fashion Versatile Pants
Increase your figure and charm. Instantly look slim and tall. You can also look like a supermodel.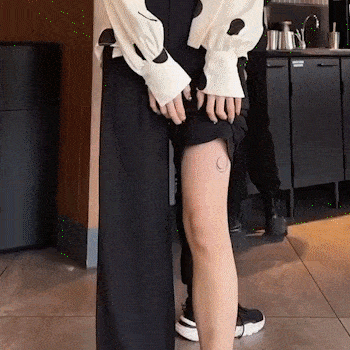 Loose version
Pleated design hides fat on leg well and makes your leg look slim and trim. Wide straight leg, lost fit. Suitable for all women.
High Quality Fabric
Made of fabric for a smooth and sharp suit, anti-static, does not stick to the leg, breathable and cool, skin-friendly. The wrinkle-resistant fabric holds up well even when worn for a long time.
Suitable For All Occasions
The pants are also great for work, meetings and other formal occasions. Combined with high heels and blouses you will look elegant and confident.
Specifications
Product weight: 300g
Material: Polyester
Product size